Point of Petit Hotel Kashikima Harbor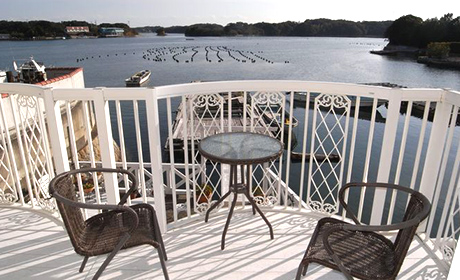 This hotel which opened in 1995 spreads the sea in front of you, the station is near,
Shima Spain Village is 10 minutes by car and good location.
The course cooking which boasts also on television sticks to the freshness, and before use, it uses the ingredients raised from the sea and it is fresh itself.
For those who wish, we hand over pearls at super special price.
Please feel free to contact us
In front of the room you can see the quiet ocean, it is a relaxing space to relax relaxedly.